Eggplant "Bacon"
This crunchy and flavorful eggplant "bacon" is a great replacement for traditional bacon. Have it for breakfast, lunch, or dinner and it's sure to be a winner.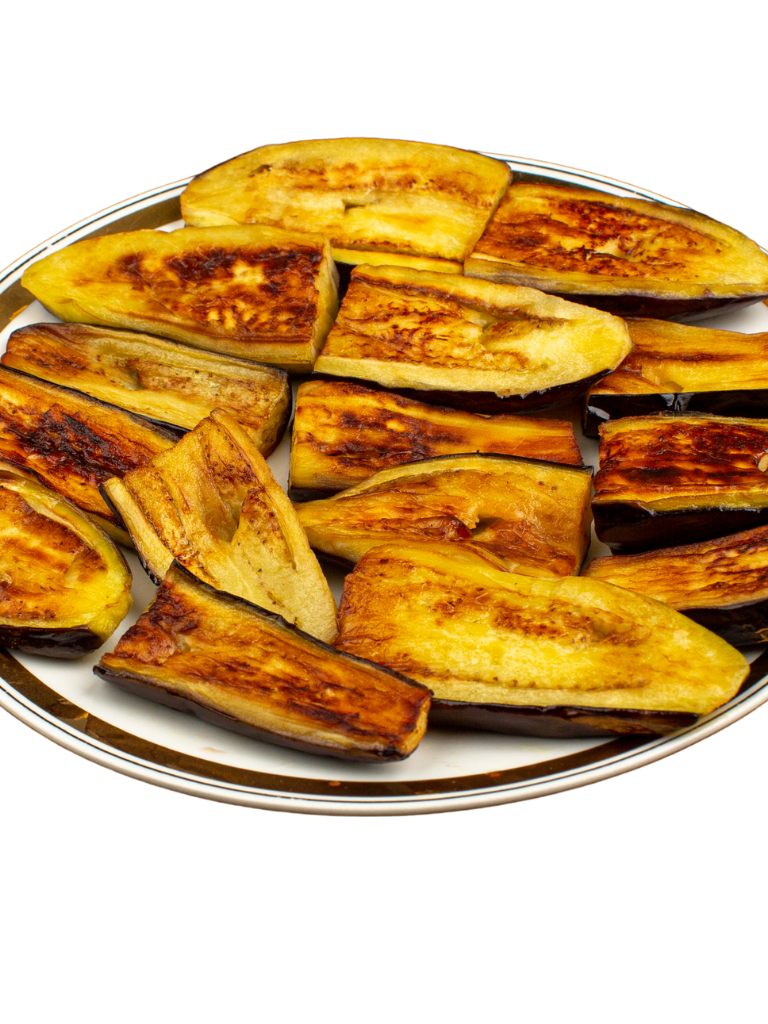 I first saw this recipe for eggplant bacon on The Plant-Based Cooking Show YouTube channel and fell in love. However, I didn't have a dehydrator so I tried to follow the "oven" instructions. It was a fail for me—it didn't come out crispy but the flavor was wonderful.
I played around with different oven temperatures and bake times and finally landed on the perfect combination. It took a few hours to get the optimal crunchiness I was looking for, but you can reduce this time by cutting thinner slices.
Whichever method you choose, just know it's worth the investment in time.
Difficulty:
Intermediate
Prep Time
30 min
Cook Time
5 hour
Total Time
5 hrs 30 mins
Servings:
4
Description
This crunchy and flavorful eggplant "bacon" is a great replacement for traditional bacon. And the investment in cooking time is definitely worth it. It tastes great on the Plant Based Vegan BLT.
Instructions
Preheat oven to 225 degrees F. Slice eggplant lengthwise into long pieces about 1/4 inch thick.

You can use a mandolin to get an even cut at the thickness you'd prefer. For a shorter cooking time, cut into thinner slices.

Place slices on a baking sheet lined with parchment paper. 

You can also use a dehydrator, in which case you would line the slices up on the dehydrator trays.

Add the remaining ingredients to a blender and blend until smooth to make the sauce.

Using a basting brush (or a spoon if you don't have one), brush 1/2 of the sauce on the eggplant on the side facing up. You will use the other 1/2 later to brush the other side.

Put eggplant slices in the oven and bake for 3 hours.

Remove eggplant from oven and flip the slices over. Brush with remaining sauce.

Do the same if using a dehydrator.

Return eggplant slices to the oven and bake for another 1 to 2 hours until dry and crispy (and depending on your desired level of crunchiness).
Keywords:
eggplant, vegan bacon, eggplant bacon,
Roz | Losing Weight After Forty